Looking for a speaker to bring real world experience and million dollar insights to your audience?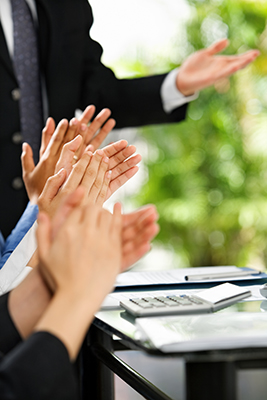 Based on Parviz's 25-year career as an entrepreneur, having built numerous multi-million dollar businesses, Parviz will save the beginning or experienced entrepreneur from engaging in many years of trial and error, and mistakes that waste tremendous resources, both in time and money.
The truth is that success is a learned skill. Once you learn to apply the required skills, success becomes predictable.
His background in business, real estate and finance along with his passion for sharing his knowledge combine for an empowering impact on business owners.
TALKS
• Lessons learned from 25 years as an entrepreneur – the lessons in 20/20 Hindsight
• Goal setting techniques that work
• Attracting Capital
• Business Planning
TYPE OF AUDIENCES
• Beginning entrepreneurs
• Experienced entrepreneurs
• People thinking of becoming entrepreneurs
Book Parviz for your event. Get In Touch
---
Parviz Firouzgar Short Bio
For 25 years, Parviz Firouzgar has founded several multi-million dollar companies. Parviz started a mortgage company and employed over 500 loan officers. He wrote business plans for startup companies that helped them raise many millions in startup capital. After he discovered a new way of raising funds, he expanded into the charitable arena. Within one year, his company was supporting 2300 needy children around the world, providing all their food, clothing and education.
Parviz has been in the direct mail business, mailing so many millions of pieces of mail each month that his local post office had to expand their operations.
Most recently, he has been in the precious metals and diamond business, including owning a gold mine. Parviz was a radio talk show host and a long time instructor for Income Builders International (IBI), now called CEO Space, an entrepreneurial forum with internationally recognized instructors such as Jack Canfield, Mark Victor Hansen, Bob Proctor, T. Harv Eker, John Gray and Lisa Nichols.
Originally from Europe, Parviz now lives in Southern California. Book Parviz for your event. Get In Touch